Upcoming Conference:  It Takes A Village
presents….

It Takes a Village
Come gain knowledge and skills to support individuals and families who are affected by violence and youth at risk for gang involvement.
Please note that the conference will be held for 2 days:
February 7th from 9:00AM – 1:00PM
February 8th from 9:00AM – 1:00PM
When
Wednesday, February 7, 2018 from 9:00AM PST to 1:00PM PST
-AND-
Thursday, February 8, 2018 from 9:00AM PST to 1:00PM PST
Add to Calendar
Where
New Harvest East Church
3060 54th St
San Diego, CA 92105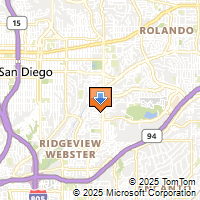 Driving Directions
Contact
Michelle Ly
Union of Pan Asian Communities – Alliance for Community Empowerment (UPAC ACE)
619-232-6454 x 842
michellely@upacsd.com
We hope to see you there!
Wednesday, August 9th:  UPAC's Kitchen Creations Grand Opening event….what a HUGE success!
With over 200 people in attendance, this event had so much high energy and enthusiasm!  People gathered from all corners of San Diego County- from city and elected officials to corporate and non-profit organizations, they all came together to help UPAC celebrate the grand opening and ribbon cutting of our newest social enterprise project, Kitchen Creations!
A message from UPAC President & CEO, Margaret Iwanaga Penrose:
"Thank you all for being here to celebrate the grand opening of Kitchen Creations!  We are extremely thankful for the County of San Diego for contributing $107,000 to facilitate the renovations to this commercial kitchen.  Kitchen Creations is a social enterprise program benefiting UPAC's Noble Works clients and the residents and small businesses within City Heights.  It is designed to enhance job training skills, increase business development opportunities and promote social and economic sustainability in the region. 
In addition to celebrating this grand opening of Kitchen Creations, I would like to take this opportunity to introduce you all to the next renovation project that resulted from the Kitchen Creations program- the UPAC Neighborhood Enterprise Center!  In April of 2017, the City of San Diego approved a Community Development Block Grant to develop the remaining space of this facility into 4 unique enterprise center spaces, consisting of:  The Neighborhood Café, The Technology Center, Product Design & Print, and the Community Gathering Place.  Kitchen creations and soon to be completed UPAC Neighborhood Enterprise Center will be a valuable asset for both UPAC clients and the community of City Heights."  – August 9, 2017
To learn more visit:  nec.upacsd.com


*Please click on this image above to
Register

for UPAC's Annual Leadership Awards Dinner.  See you there!
February 28th – March 1st, 2017, UPAC attended the San Diego Regional Chamber of Commerce Leadership Delegation to Sacramento

*Please click on the image above to see a short video highlighting the trip and a recap interview with KUSI Voice of San Diego
According to the SDRCC:  [Highlights from the trip included:
Updates on a variety of hot topics including the drought and water storage infrastructure, ACA, housing, and infrastructure in high-level meetings with state leaders including Senate Pro Tem Kevin de Leon, Assembly Minority Leader Chad Mayes, and Secretary of Transportation Brian Kelly.
Transportation and infrastructure were reoccurring themes throughout the trip as the state's backlog of maintenance needs for our roads and highways is huge, and growing. The meeting with Secretary Kelly allowed us to discuss our region's needs directly with the head of the department.
They also heard the Governor reaffirm his commitment to fund infrastructure critical to trade with a budget allocation of $300m per year to the trade corridors improvement fund and prioritization of the new port of entry, East Otay.  It was made clear that housing affordability is a priority across the board. While in Sacramento, Chamber Public Policy Manager, Stefanie Benvenuto spoke in favor of Senator Toni Atkins' bill, SB 2, in the Senate committee on housing and urban development. SB 2 would help establish a funding source for affordable housing projects by imposing a fee on real estate recording documents. The bill has widespread from real estate to housing advocates and the business community. The Chamber will continue to monitor progress and offer support as this bill moves through the legislature.
State Treasurer, and gubernatorial candidate, John Chiang stressed the important role San Diego has in telling the story of the many benefits that come from the CA-MX relationship.
It was shared with our delegation several times throughout the trip how important it is to have a presence in Sacramento and provide San Diego's perspective to help shape policy as its being created.]  More Info.
A big thank's to UPAC President & CEO, Margaret Iwanaga Penrose and Program Manager, Dante Dauz for joining the Chamber in Sacramento to help bring San Diego's voice and concerns to the capital!

September 25th – 28th, San Diego Regional Chamber Mission to Washington D.C.
UPAC President & CEO, Margaret Iwanaga Penrose and UPAC's ACE / Youth Business Enterprise Program Manager, Dante Dauz traveled to Washington D.C. this week to attend the SD Chamber of Commerce conference to voice their business needs and collaborate with San Diego's business leaders, while meeting with the nation's top legislators and policy officials.
They got the unique opportunity to:
Participate in high-level meetings with U.S. administration officials and agencies, such as Department of Labor, U.S. Customs & Border Protection, Department of State, Environmental Protection Agency, U.S. Small Business Administration and many others
Gain access to our country's key decision makers and advocate for local and regional issues important to San Diego
Network and make invaluable connections elected officials on the local, state and federal level, as well as other community members
For more info:  http://www.sdchamber.org/event/dc2016/
Thank you to both Margaret & Dante for making the effort to travel and connect with these important figures in order to promote UPAC's mission and keep it relevant.
The mission of the Union of Pan Asian Communities is to improve the general well-being and education of the Asian, Pacific Islander and other ethnic communities of San Diego County. UPAC recognizes the diverse ethnic and cultural identities and strengths of these communities and their need for self-sufficiency.
UPAC, Honored as one of the Lead Event Sponsors for the San Diego Chapter of the Japanese American Citizens League 2016 Never Forget Gala:
"A big THANK YOU to UPAC for being one of our honored Event Sponsors for our Never Forget Gala commemorating the 50th Anniversary of the Vietnam War held last Saturday.   There were over 260 guests that included Japanese American and community Vietnam Veterans and their families that attended the event. Thanks to you, our guests celebrated a wonderful evening that included recognizing George Takei with the Civil Rights Lifetime Achievement Award and Wendy Gillespie with the JACL's Civil Rights Leadership Award.  Lee Ann Kim and David Ono were delightful serving as Co-MCs for the evening.  The highlight was the presentation by George Takei of a commemorative coin to each Vietnam Veteran or family representative.  It was very moving to see our Veterans finally get recognized for their service to our Country after 50 years.  Again, thank you for your support."  –Robert Ito, JACL Gala Committee Chair

For the complete 2016 JACL Event Program Brochure, click here: JACLNeverForgetProgram2016
August, 2016:  UPAC's Problem Gambling IOP Open House was featured in the California Council on Problem Gambling (CCPG) Newsletter!
Click here to read it:  Members Newsletter August 2016
August, 2016:  UPAC Youth Group Learns About Animal Care and Rescue at SeaWorld San Diego
A group of 30 at-risk adolescents and their families from San Diego visited SeaWorld San Diego on Wednesday, Aug. 10, 2016 for a special behind-the-scenes look at how animal care specialists and trainers care for the park's animal ambassadors.
The visit was coordinated with the Union of Pan Asian Communities (UPAC) through their Alliance for Community Empowerment (ACE) Program. The organization has a very unique thread to SeaWorld: Keith Yip, the park's curator of mammals, is the son of Beverly Yip, the founding executive director of UPAC.
Keith Yip, SeaWorld San Diego's curator of mammals, addresses a group of 30 youth and their families from UPAC.
"When Mom started the organization more than 40 years ago, she was committed to providing San Diego's Asian communities opportunities to grow and learn," said Yip, who's been with the park for more than 30 years. "I cannot be more ecstatic to have these incredible youth here at SeaWorld and see firsthand that if working with animals or pursuing a career in marine biology is something they're interested in, they can achieve it."
Animal care specialist Hannah Webster Heublein shares animal information with UPAC youth.
Rescue Team member Jorge Villa shows debris found on rescued animals as a result of human activity.
The group went on a behind-the-scenes tour of the park's Animal Care area where they fed and interacted with bottlenose dolphins, and learned more about SeaWorld's Rescue Program. They also watched the educational presentation, Killer Whales: Up Close and the Dolphin Days show. Killer whale and dolphin trainers took the time to chat with the group to provide insight on animal training.
"For almost all our youth, this was their very first time to visit SeaWorld," said Dante Dauz, ACE's program supervisor. "We are very proud and honored to work with the youth and families we serve, and they are all remarkable in their resiliency and their dedication to overcome very difficult challenges they face every day."
"We are always excited to offer them events like this that can help make their day a little brighter," he added.

August, 2016:  2016 Abrazo Dinner
Casa Familiar and UPAC staff
UPAC helping to celebrate Andrea Skorepa, who officially retired on August 5th, from Casa Familiar at the 2016 Abrazo Gala.  Andrea leaves behind a legacy of tireless dedication to the local San Diego community.  Congratulations and thank you, Andrea!
Learn more about the event here:
http://www.casafamiliar.org/2016/06/abrazo-gala-2016/

July 29th, 2016:

You are invited to attend an OPEN HOUSE of UPAC's Problem Gambling Intensive Outpatient (IOP) Treatment Program on Friday July 29 at 4-6pm.  Our program is one of only two state-sponsored IOP's in California for problem gambling treatment.
Come by at the end of your day for some light refreshments, meet our staff, see what we do, tour our facility, and hear from a few former clients who will share their experiences in our IOP.  We look forward to having you join us.
Below is the link for the open house flyer and our program brochure.  Please share and RSVP if you plan to attend.  Thank you!
Open House UPAC- 7.29.2016
UPAC is now taking part in the AmazonSmile Program!
Click on this link to start supporting UPAC every time you shop Amazon:
https://smile.amazon.com/ch/23-7279074
Amazon donates 0.5% of the purchase price back to UPAC programs and services.
Thank you everyone for your support and happy shopping!
July 2016:  Children Youth and Families System of Care,  Advancing Principles Award
Each year the Children Youth and Families System of Care (CYFSOC) Training Academy presents an "Advancing Principles" award to 1 individual and 1 organization who are doing an exceptional job of demonstrating the Children, Youth, and Families System of Care principles: strength-based, individualized, culturally competent, integrated, collaborative, community-based, child/youth focused, family centered, and outcome driven.
We are proud to announce that this year Michelle Ly was nominated by her peers from the San Diego County System of Care Providers and selected to be the recipient of the Advancing Principles Award.
Below is what was shared by those who nominated Michelle for the award:
It is not surprising that Michelle Ly has been nominated for this prestigious award.  As many of her nominations have noted, Michelle fully embodies the System of Care Principles in numerous ways.
Michelle first began implementing the SOC Principles in her clinical work as a therapist in the system of care. Now as a Program Manager, Michelle leads from experience and structures the operations of the Multicultural Community Counseling Program to deliver on all of the principles.
Michelle is CYF focused and family centered. Michelle's active participation in many of the County meetings/workgroups indicates how she immerses herself in as many areas as she can and then advocates for the clients and families in all her interactions.

Michelle is strength-based, integrated and community focused. Michelle has strong sector collaboration with youth/families, public agencies, private organizations, and education through individualized consultations that she provides to ensure that there is a clear understanding of how each sector can maximize their resources and increase understanding for the best outcome for the client and family. These consultations are always done through a cultural lens for the goal of providing accessible and relevant services and support, which for the MCC Program means community-based services. Michelle provides supervision and training with all levels of staff to ensure that services are individualized, strength-based, youth guided and family driven, with the goal of positive outcomes and continuous improvements as needed. Michelle demonstrates tireless efforts at providing education and support to reduce the stigma of mental health in the API population and in the community as a whole.
Michelle strives for excellence in her work and uses the SOC Principles as her foundation.
Congrats again Michelle from the entire UPAC Family!
Note:  Michelle Ly is shown here, third from the right side.
April 2016:  Asian Heritage Society Awards
UPAC President & CEO, Margaret Iwanaga-Penrose was chosen to present the Community Service Award this year to Abraham To.  What a fantastic evening and an honor for Margaret!

Saturday, April 23, at the Joan B. Kroc Institute for Peace and Justice
February 2015:  AT&T Aspire Mentoring Academy
A special "Thank You" goes out to the AT&T Aspire Mentoring Academy  employees for providing kids from UPAC's Children's Mental Health, ACE program with a "Job Shadowing" experience in February!
21 participants spent an afternoon at the AT&T headquarters  learning about the various jobs and positions in the telecommunications company.   From engineers to cable layers, customer service representatives to administrative support, sales people and various other  positions, it takes a dedicated group of employees to make a business run effectivel
We are extremely grateful to AT&T for the time, organization, and most importantly, the sincere care and support  provided to our youth.
Congratulations to Adult Mental Health Services, EMASS program!

The EMASS innovative practices were profiled in the February 26, 2014 issue of the Agency for Healthcare Research and Quality (AHRQ) Innovations Exchange.
The Innovation Profile, Community Health Workers Known as Promotores Enhance Access to Culturally Tailored Services for Elderly, Low-Income Racial/Ethnic Minorities, Leading to Improvements in Mental Health, describes the program's development, results, and lessons learned, co-directed by Agnes Hajek, ACSW, Program Manager, UPAC-EMASS.
The Agency for Healthcare Research and Quality's Health Care Innovations Exchange is a Web-based program designed to support health care professionals in sharing and adopting innovations that improve health care quality and reduce disparities.