Board Chair, Daisy S. Hom
Duffy, Kruspodin, LLP, C.P.A., Assurance Partner
Daisy has over 20 years of public accounting and private industry experience working with not-for-profit organizations, biotechnology companies, construction contractors, manufacturing, retail, healthcare and various privately held companies.  Daisy provides business financial consulting and assurance services with an emphasis on financial reporting, compliance and internal controls. 
Daisy's experience with not-for profit organizations include assurance and advisory services in the sectors of biotechnology and research, social services, private foundations, academic institutions, educations, arts and culture, charitable, religious, and healthcare organizations.  Daisy advises clients in areas of assessments and review of internal control systems; implementation of detailed business plans, budgeting/forecasting, internal audit programs, operating system procedure and accounting manuals, internal control analysis reports and board governance issues.  Daisy's private industry experience includes management and director level position overseeing the fiscal and administrative functions of an organization, including areas of finances, investments and asset management.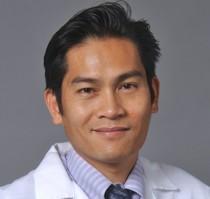 Treasurer, Dung Van Huynh, M.D.
 Kaiser Permanente, Medical Doctor
Dung Van Huynh, M.D, is an internal medicine doctor at Kaiser Permanente.  He is proud to be a board member of UPAC, an organization that seeks to improve the lives of immigrants, with an established history of advocating for social justice.
Dung is himself an immigrant.  After enduring a harrowing journey at sea, he arrived from Vietnam to San Diego in 1982 with only his father and older brother, as a political refugee. In his own words, [they were among the "boat people"].
Dung is a local and grew up in City Heights where he attended Hoover High School.  He has directly benefited from the services that UPAC offered him and his family during their early years living in San Diego.  He is glad to be able to give back to the organization and community that has helped him. 

Secretary, Teresa Wang, M.B.A,
Terra Vista Software, Project Manager
Teresa is a Project Manager for Terra Vista Software and has held numerous positions in finance, product development and client relations over the course of her career. Teresa brings 25 years of experience in financial, business requirement analysis and project management to her role as a Director and Board Secretary for UPAC.
In addition to UPAC, Teresa is also the Treasurer and Board Director for Women's Empowerment International in San Diego. Teresa came to the US as a refugee from Vietnam with her family when she was 11. She was very grateful for the community support which helped both her parents find jobs and enabled her and her siblings to go on to obtain college and graduate degrees. Now, she is very happy for the opportunity to give back and help the next generation of immigrants succeed.
Director, Bobbie Oudinarath
JP Morgan Chase & Co., Vice President, Business Banking Area Manager
Bobbie Oudinarath is Vice President and Area Manager for JP Morgan Chase & Co.'s business banking.  In this capacity, she is primarily responsible for the business banking performance in this area and a team of relationship managers that manage and grow the firm's portfolio of small business customers here in San Diego.
Prior positions include regional business banking manager, relationship manager, and human resources recruiting manager.  Her background encompasses nearly seventeen years of experience in banking of which 13 years have been in business banking.
Ms. Oudinarath lives in La Jolla with her husband and 2 sons.  She has lived in San Diego for over 22 years and is involved in many JP Morgan Chase's internal and external community organizations such as Diversity Action Group, Women on the Move, Adelante, Aspire, Pride, various Lao Community Groups, and Asian Business Association to support diversity and foster growth for San Diego.   Ms. Oudinarath holds 2 bachelor's of science degrees in psychology and biochemistry from the University of San Diego, California.
JPMorgan Chase & Co. (NYSE: JPM) is a leading global financial services firm with assets of $2 trillion and operations in more than 60 countries.  The firm is a leader in investment banking, financial services for consumers, small business and commercial banking, financial transaction processing, asset management and private equity. A component of the Dow Jones Industrial Average, JPMorgan Chase & Co. serves millions of consumers in the United States and around the globe under its J.P. Morgan and Chase brands.
UPAC President & CEO, Margaret Iwanaga Penrose
More Info on Margaret Here

Founding Development Circle
Susan Lew
Cheryl Kendrick
Sandra & Michael Murphy
Brenda Baker
Motoharu Iue
Jack McGrory
Charlie Robins
Dolly & Victor